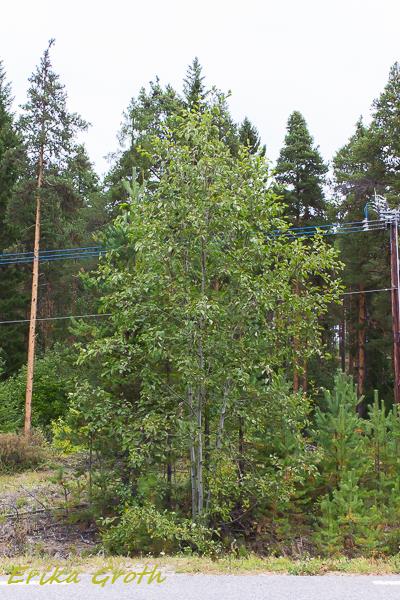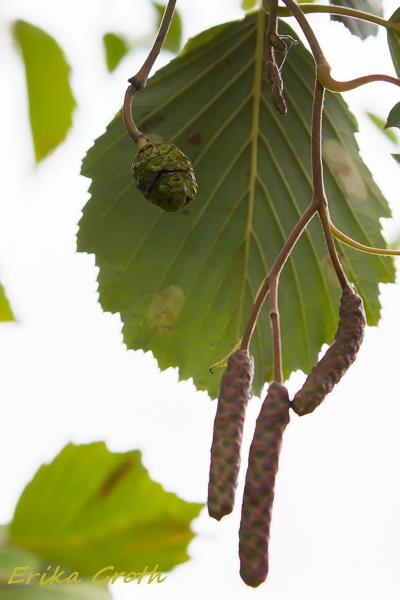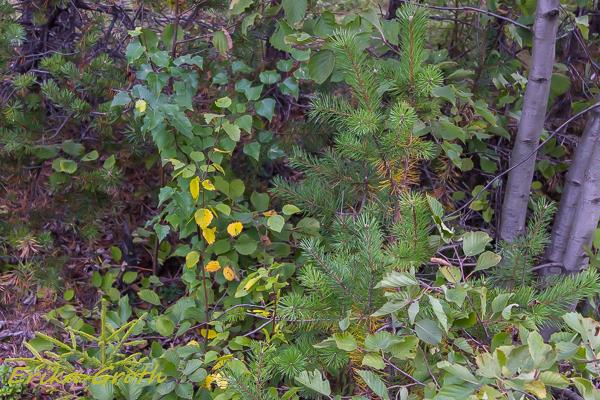 Valdagen är egentligen nu på söndag, men min by har slagits ihop med ett par andra valdistrikt så för att rösta på valdagen skulle jag behöva köra ända till Sjulsmark. Det känns lite väl avsides, så när förtidsröstningen hade öppet (bara en dag) i Sikfors i söndags passade jag på att gå och rösta i min egen by istället.
Efter att ha röstat fortsatte jag en liten bit längre bort längs vägen för att titta till alen som jag följer i år. Allöven är fortfarande gröna, till skillnad från björklöven som har börjat gulna. Både hanhängena och de pyttesmå honblomknopparna är redo inför nästa vår. De större frukterna ("alkottarna") som blivit befruktade i år är fortfarande gröna.
Det är definitivt höst nu och särskilt den sista veckan har det blivit mycket kyligare. Natten till tisdagen var den första frostnatten efter sommaren. Men i söndags flög det fortfarande mängder med ladusvalor längs vägen vid alen på jakt efter mat. De var svåra att fotografera eftersom de var så snabba när de svischade förbi alldeles intill mig. Jag hade inte heller mitt bästa kameraobjektiv för fågelfotografering med mig.
******************************************************
IN ENGLISH:
Election day for the riksdag (parlament), regional council and municipal council is actually next Sunday, but my village has been merged with a couple of other villages in the election administration so in order to vote on election day I would have to drive to the village of Sjulsmark. That's not exactly nearby, so when an advance voting station was open (for just one day) last Sunday in my own village Sikfors I took the opportunity to walk there to vote instead.
After voting I continued a bit further down on the road to where the alder tree that I'm following this year grows. The alder leaves are still green, unlike the birch leaves that are turning yellow. Both the male catkins and the tiny female flower buds are ready for next spring. The larger fruits ("alder cones") that were fertilized this year are still green.
Autumn has definitely arrived and last week was especially chilly. The first frost of the season came the night between Monday and Tuesday. But last Sunday plenty of barn swallows (Hirundo rustica) were still flying along the road by the alder tree hunting for food. They were difficult to photograph since they were so fast when the swished by right next to me. Also, I hadn't brought my best camera lens for photographing birds.

******************************************************
Fotona är tagna den 4 september 2022.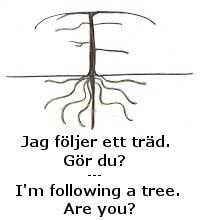 Kolla även in andra trädföljare på The Squirrelbasket (internationellt).