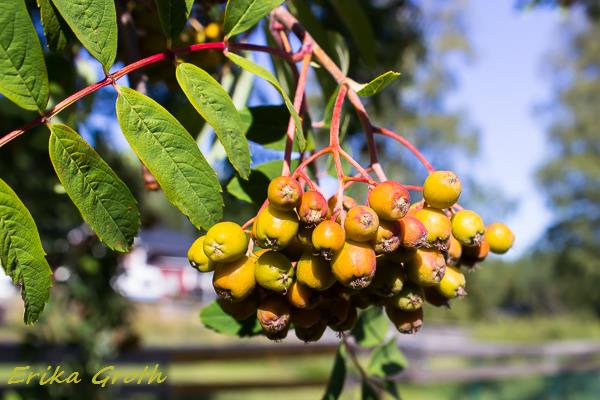 Rönnbären börjar så smått bli lite röda. Rönnen jag följer ligger efter andra rönnar i byn som redan har röda bär.
Den här sommaren har varit extremt torr här uppe i norr. Vi har knappt fått något regn alls hittills utöver några enstaka åskskurar. Jag gick ut i skogen igår för att plocka blåbär men fick ge upp. Det finns visserligen mogna blåbär i skogen men bären är så uttorkade att de är så gott som oätbara. Och någon svamp finns överhuvudtaget inte. Skogen är knastertorr. Det har varit några mindre skogsbränder men ännu ingen riktigt stor. Hoppas vi slipper det i år, trots torkan.
******************************************************
IN ENGLISH:
The rowan berries are slowly turing red. The rowan tree that I follow is slower than most other rowans in the village. Their berries are already bright red.
This summer has been extremely dry here in northern Sweden. We've had almost no rain at all except for a few thunderstorms. I went to the forest yesterday to pick bilberries but I had to give up. The forest is full of ripe bilberries but they are so dry that the berries are practically inedible. And there is not a single mushroom of any kind anywhere. The forest is tinder dry. There has been a few minor forest fires but no really big one so far. I hope we are spared major forest fires this year, despite the drought.
******************************************************
Fotona är tagna den 7 augusti 2021.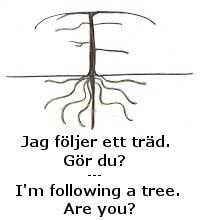 Kolla även in andra trädföljare på The Squirrelbasket (internationellt).