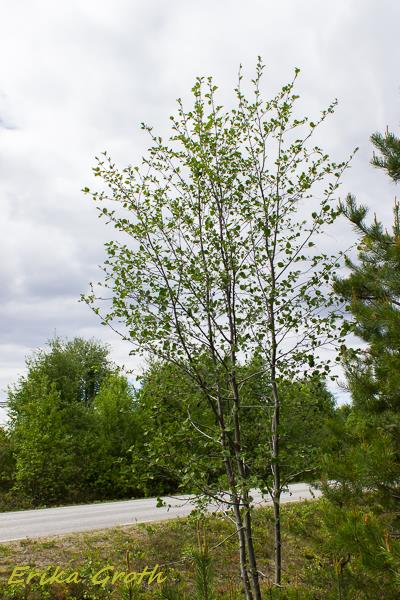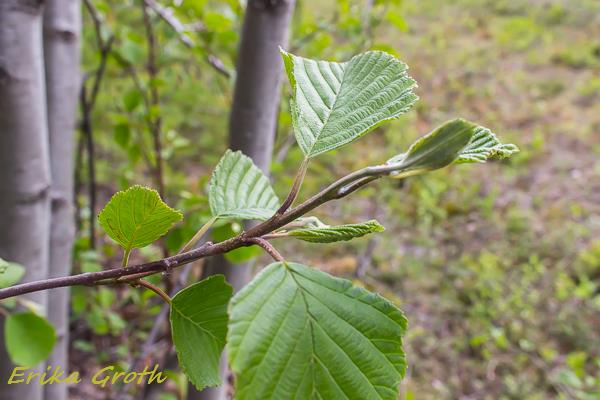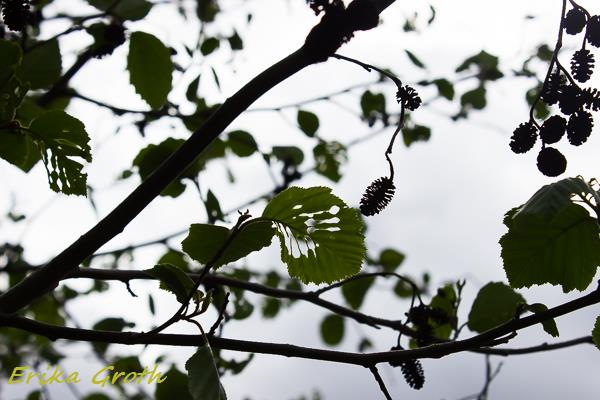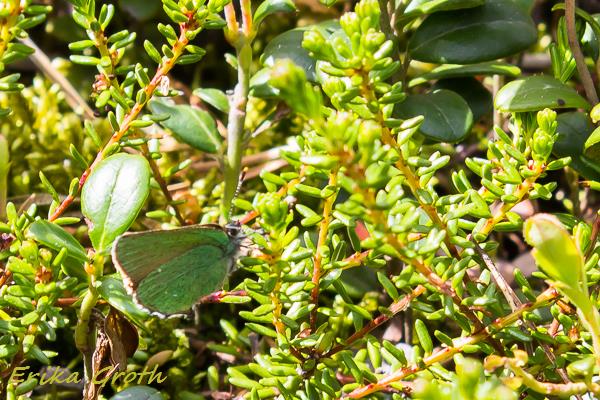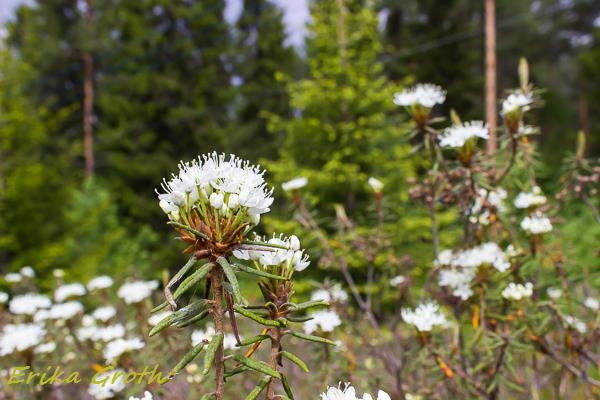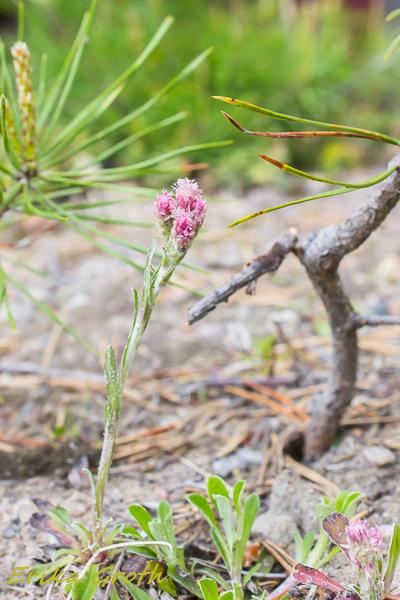 Äntligen har alen fått gröna löv. Lövens vågiga utseende påminner om en frisyr som var vanlig när jag var ung på 90-talet, nämligen våfflat hår, vilket skapades med hjälp av en våffeltång, alltså en räfflad plattång, också känd som krustång. Tyvärr håller en del av löven redan på att ätas upp.
Skogen vaknar verkligen till liv. Hela vägen längs skogsstigen flög små grönsnabbvingar. De är nog mina favoriter bland försommarens fjärilar. Skvattram har börjat blomma med sina magnifika vita blommor. Och så hittade jag blommande kattfot vid stigen, både vita som oftast är hanar och rosa som oftast är honor.
******************************************************
IN ENGLISH:
Finally the alder trees have green leaves. The wavy shape of the leaves remind me of a hair style that was popular when I was young in the 90s, waffle hair, which was created using a waffle curling iron. Unfortunately some of the leaves are already being eaten.
The forest really comes to life now. All along the forest path small green hairstreak butterflies (Callophrys rubi) were flying. They are probably my favourites among the early summer butterflies. Marsh Labrador tea (or wild rosemary of whatever the common English name of Rhododendron tomentosum is) is in bloom with its magnificent white flowers. And I found catsfoot (or is Antennaria dioica called pussytoes in English?) in bloom by the forest path, both white ones which usually are males and pink ones which usually are females.
******************************************************
Fotona är tagna den 5 juni 2022.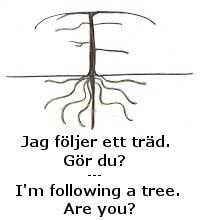 Kolla även in andra trädföljare på The Squirrelbasket (internationellt).