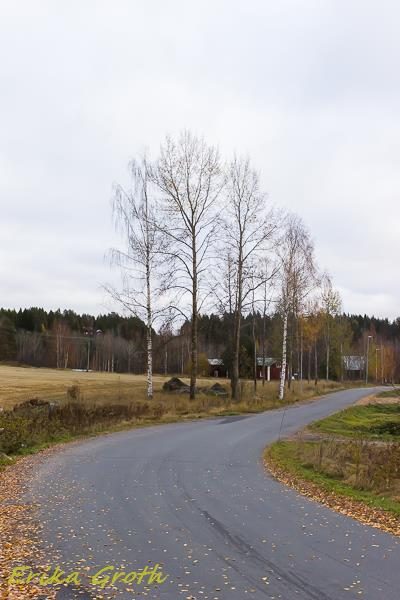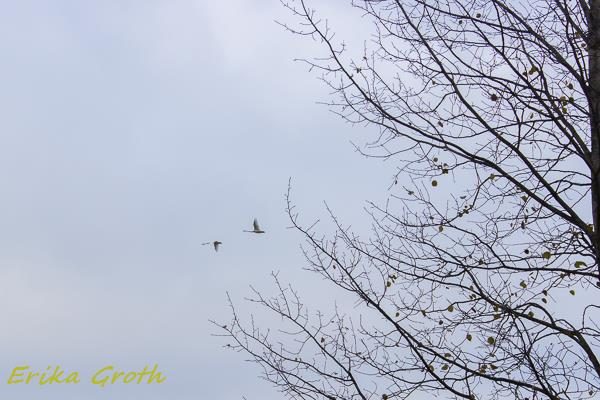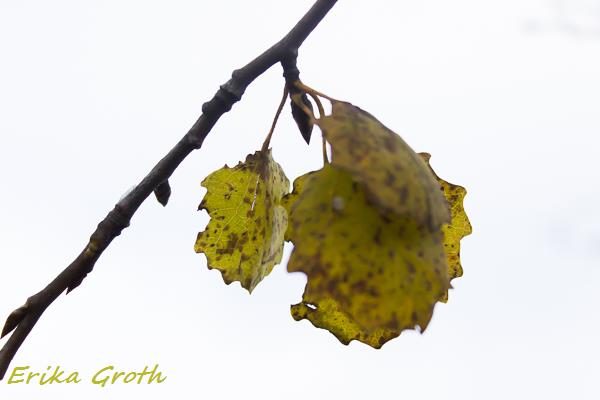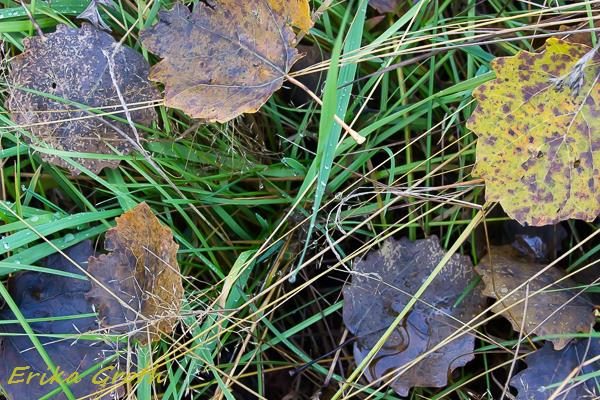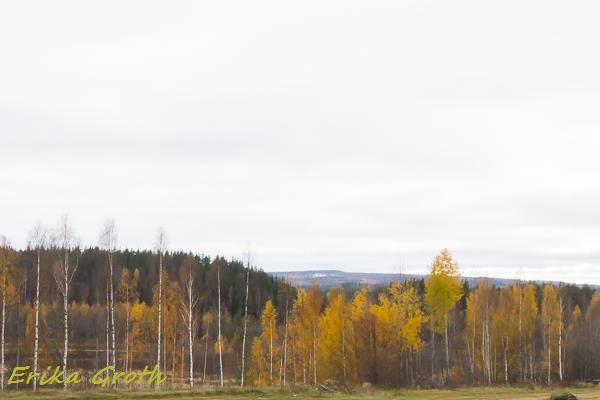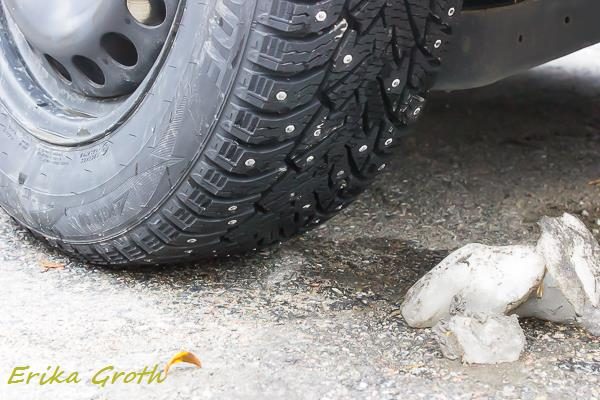 Hösten håller på att övergå i vinter. Sommardäcken på min bil är utbytta mot nya dubbdäck. De nya vinterdäcken har fler dubbar än de gamla vilket jag hoppas betyder att de är mindre halkiga än de gamla på blankslipad snö och is. Vi får väl se…
Svanarnas rop hörs åter i skyn när de nu flyger söderut för vintern. Första snön har fallit. Och (mestadels) tinat bort igen. De flesta löven har gulnat och fallit av. Men ännu klamrar sig några asplöv fast vid grenarna där nästa års knoppar redan väntar på att slå ut.
Autumn is turning into winter. The summer tires on my car have been replaced by new studded winter tires. These new winter tires have more studs than the old ones which I hope means that they are less slippery on our icy and snowy winter roads. We'll see…

The swan calls sound from the sky as the swans fly back south for the winter. The first snow has fallen. And (mostly) thawed again. Most leaves have turned yellow and fallen off. But some aspen leaves still cling to the branches, where next year's buds are already waiting to burst.

Fotona är tagna den 12 oktober 2019.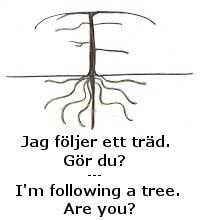 Kolla även in andra trädföljare på The Squirrelbasket (internationellt).