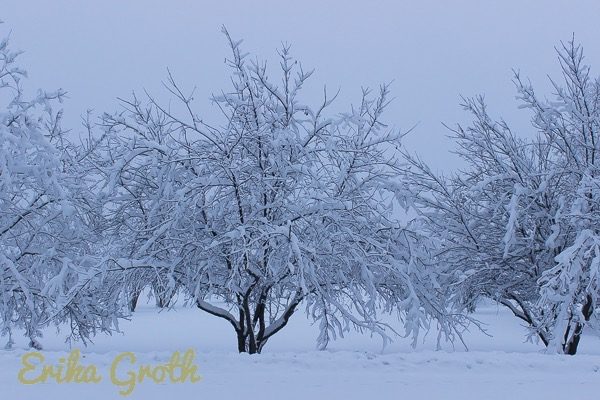 När vi nu säger vi hej då till häggen i Älvsbyn har snön på nytt börjat falla efter en till största delen mörk och snöfri november.
When we now say goodbye to the bird cherry in Älvsbyn the snow has once again started to fall after a mostly dark and snow free November.

Säg hej till nästa års träd / Say hello to next year's tree(s):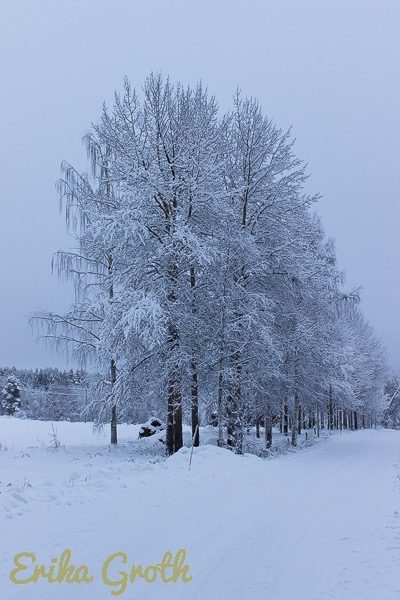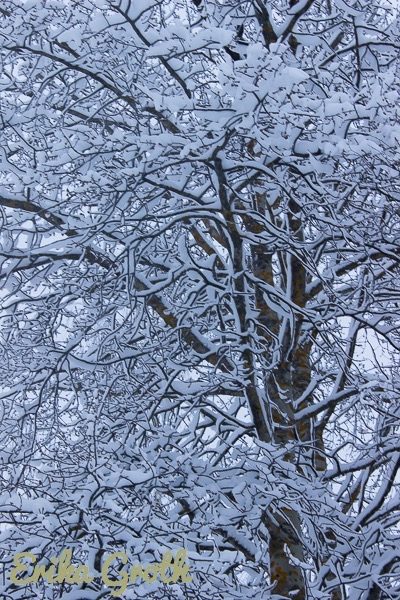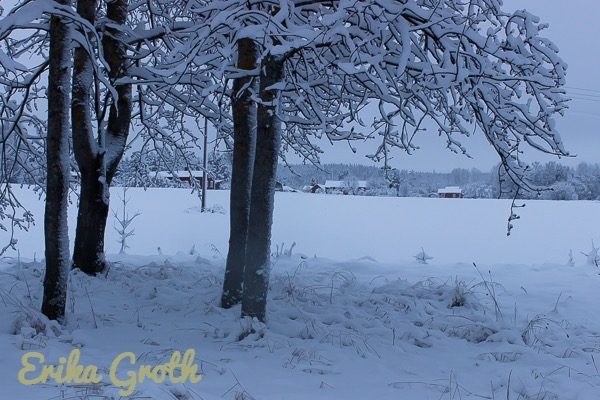 Nästa år kommer jag att följa en aspdunge i Sikfors. Aspdungen har några björkar inblandade bland asparna men de struntar vi i. Asp (Populus tremula) sprider sig vegetativt med rotskott. Flera aspar som står tillsammans i en klunga brukar därför egentligen vara ett och samma träd. Asp tillhör videfamiljen (Salicaceae) och är släkt med sälg och viden. Vår asp, Populus tremula, är den eurasiska aspen. Den är släkt med amerikanska Populus-arter som sin amerikanska aspmotsvarighet (Populus tremoloides), som också har darrande löv, och så jättepoppeln (Populus trichocarpa), som var det första träd som fick sin arvsmassa sekvenserad.
Next year I'll follow a stand of aspens in Sikfors. There are some birches growing among the aspens but we'll ignore those. Aspen (Populus tremula) spread vegetatively by root sprouts. Multiple aspens growing side by side in a group are therefore usually really one single tree. Aspen belongs to the willow family (Salicaceae) and is related to willows. The aspen that grows in Sweden, Populus tremula, is the Eurasian aspen. It is related to American Populus species like the similar quaking aspen (Populus tremoloides), which also has trembling leaves, and black cottonwood (Populus trichocarpa), which was the first tree to have its genome sequenced.
Fotona är tagna den 8 december 2018.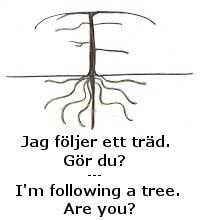 Kolla även in andra trädföljare på The Squirrelbasket (internationellt).