Maj har varit ovanligt varm med ett flertal nya värmerekord för månaden. Förra måndagen hade faktiskt Älvsbyn tillsammans med grannstaden Boden varmast i landet den dagen med 29,5°C. Det har gjort att häggen har utvecklats i rekordfart från i början av maj, när häggen fortfarande var omgiven av snö och knopparna precis hade börjat spricka, genom hela blomningen till nu när de befruktade pistillerna redan håller på att omvandlas till omogna bär. Flera av bladen verkar vara angripna av något. Vet inte vad.
May has been unusually warm with several new heat records for the month. Last Monday Älvsbyn, together with the neighbouring town Boden, actually had the warmest outdoor temperature (29,5°C=85,1°F) in the entire country that day. Because of this the bird cherry has changed very fast from early May when it was still surrounded by snow and the buds were just beginning to burst, through flowering until now when the fertilized pistils are already changing into unripe berries. Many of the leaves seem to be attacked by something. Don't know what.

Häggen för fyra veckor sedan / The bird cherry four weeks ago:
Häggen för tre veckor sedan / The bird cherry three weeks ago: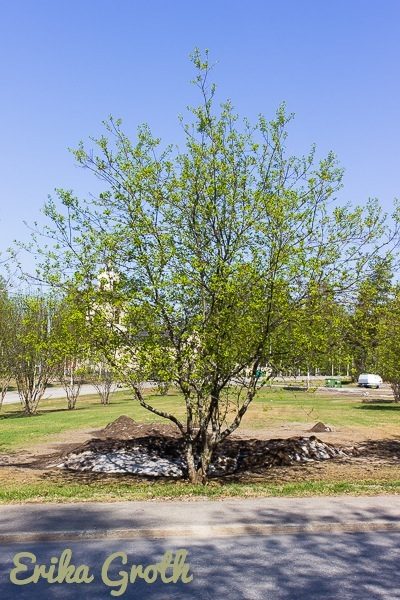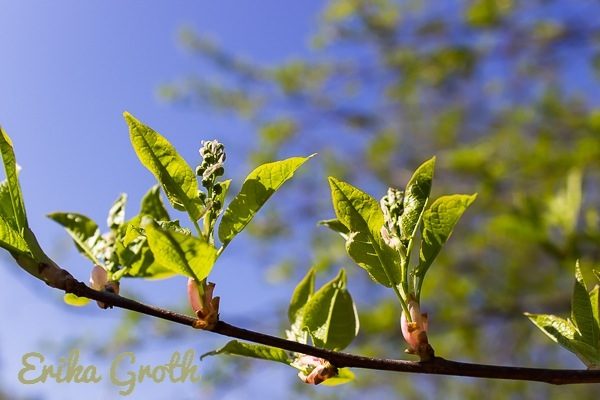 Häggen för två veckor sedan / The bird cherry two weeks ago: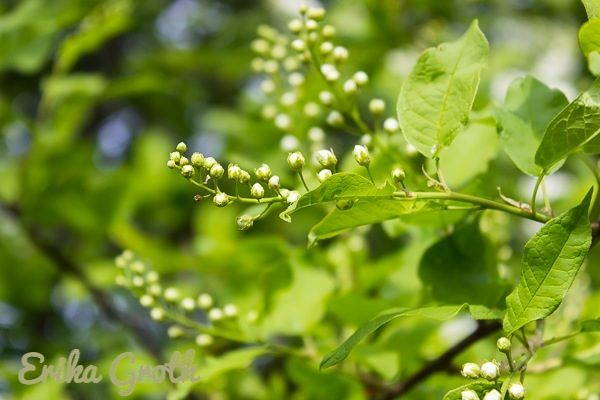 Häggen för en vecka sedan / The bird cherry one week ago: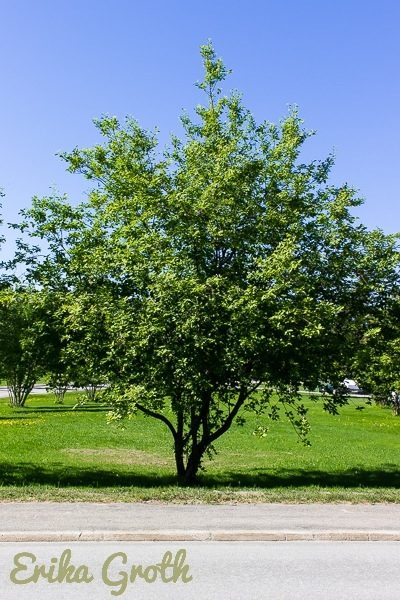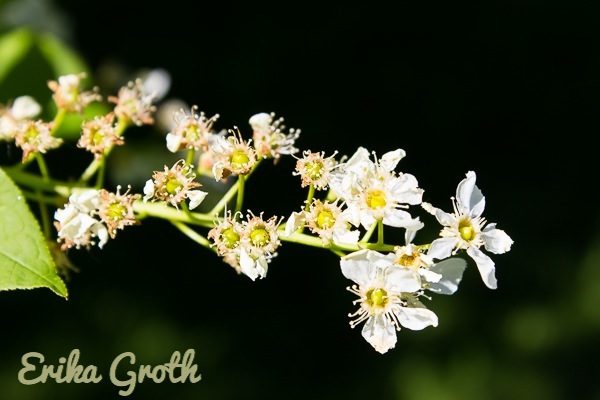 Häggen idag (och några av de omgivande maskrosorna) / The bird cherry today (and some of the surrounding dandelions):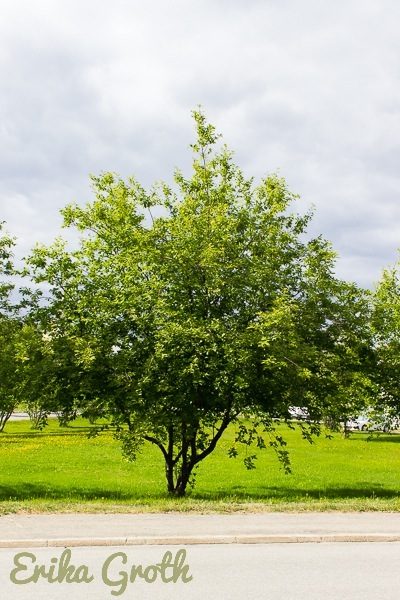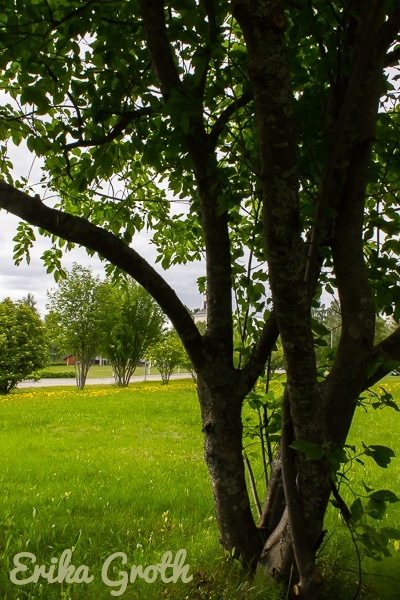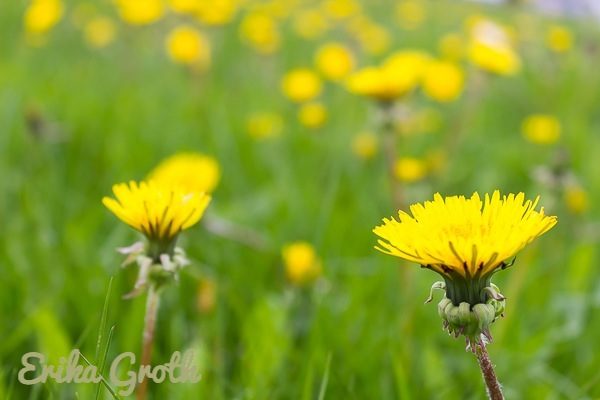 Fotona är tagna i Älvsbyn 7, 15, 22 och 30 maj och 6 juni 2018.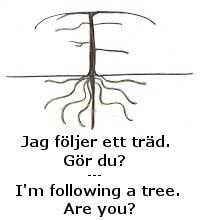 Kolla även in andra trädföljare på The Squirrelbasket (internationellt).