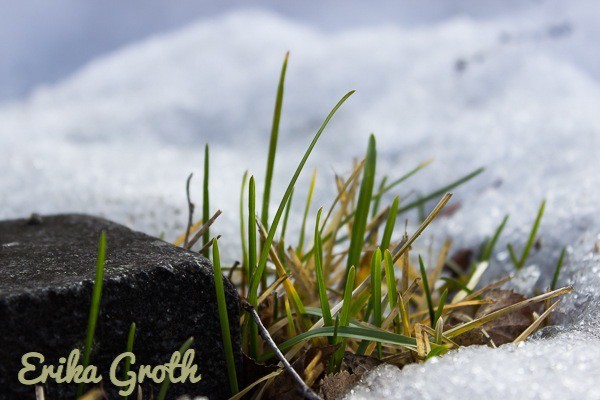 Nu märks det att våren är på väg. Snön smälter bort och nytt, grönt gräs tittar fram.
Spring is coming. The snow is melting and new, green grass appears.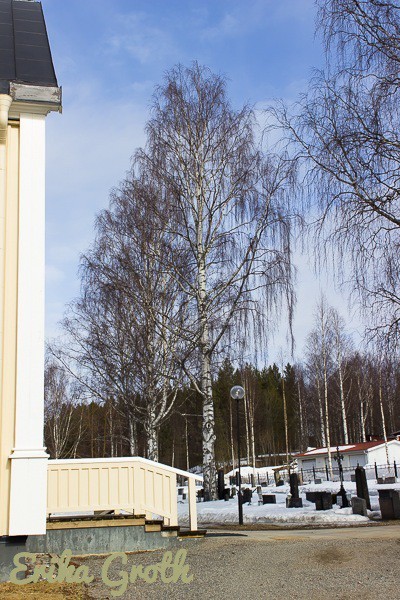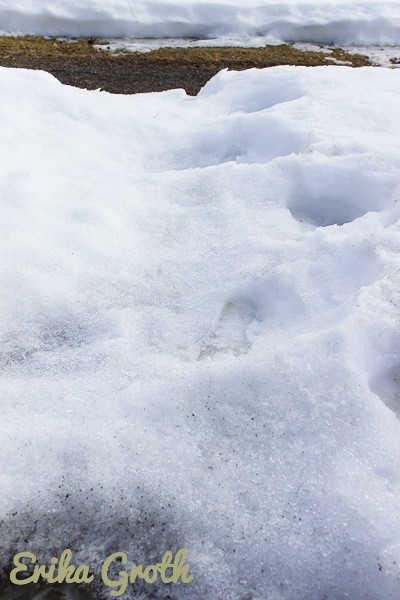 Nu behöver jag inte längre plumsa genom djup snö för att ta mig till björken.
Now I no longer need to wade through deep snow to reach the birch.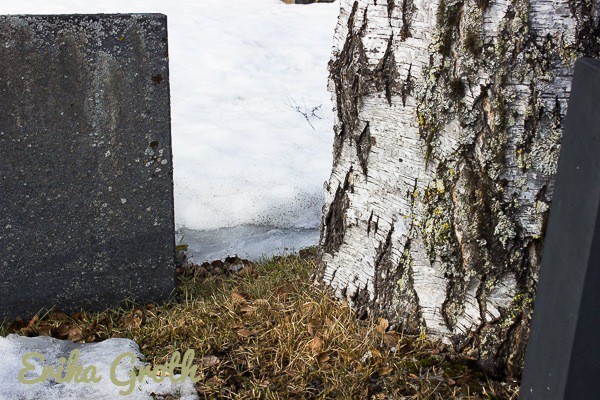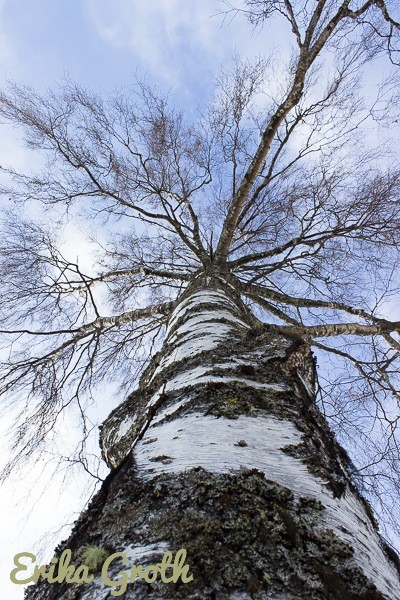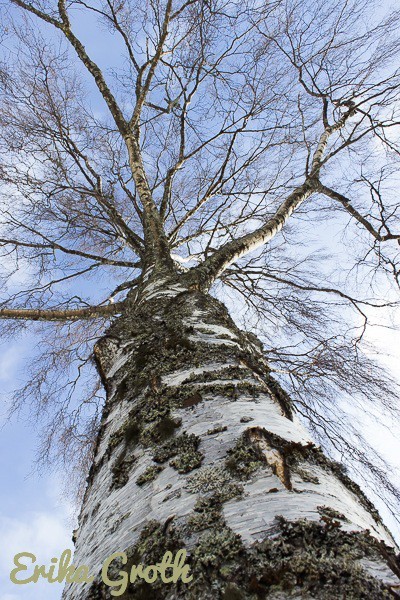 Snön har smält i en cirkel runt björken vilket gör det enkelt att gå runt trädet och fotografera det från olika vinklar.
The snow has melted in a circle around the birch which makes it easy to walk around the tree and photograph it from different angles.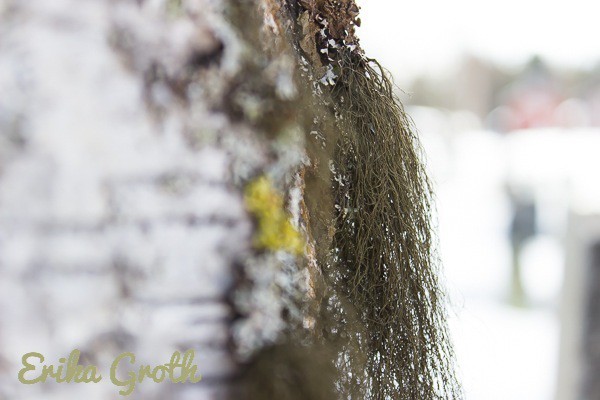 Björken är ganska hårig av hängande lavar.
The birch is quite hairy due to hanging lichens.
Fotona ovan är tagna 2016-04-03 i Älvsbyn.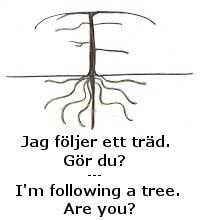 Kolla även in andra trädföljare på The Squirrelbasket (internationellt).