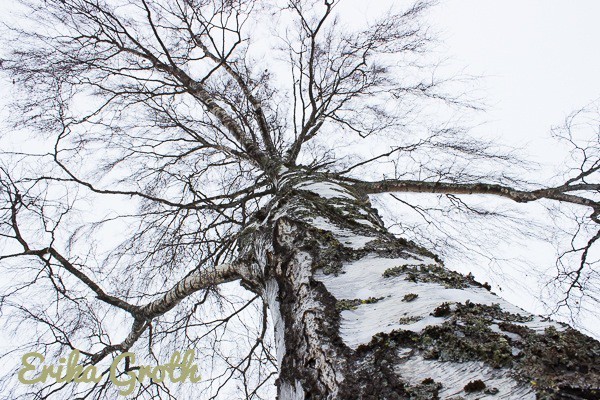 I Älvsbyn är det fortfarande vinter. Inte mycket har hänt med björken under den senaste månaden.
In Älvsbyn it's still winter. Not much has happened with the birch during the last month.
Februari har varit ovanligt varm. Den här gången gick snön på kyrkogården ända upp till knäna på mig när jag plumsade fram genom den för att komma åt att fotografera björken.
February has been unusually warm. This time the snow at the graveyard reached all the way up to my knees when I walked through it in order to photograph the birch.

Snön täcker nästan gravstenarna helt och hållet nu.
The snow almost covers the gravestones completely now.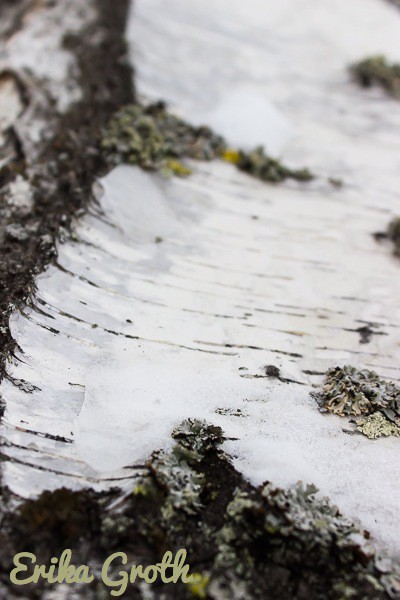 De vackra isfigurerna på barken har försvunnit sedan sist. Nu finns bara små fläckar av halvsmält snö kvar på trädet.
The pretty ice figures on the bark has disappeared since last month. Now only small spots of half melted snow remain on the tree.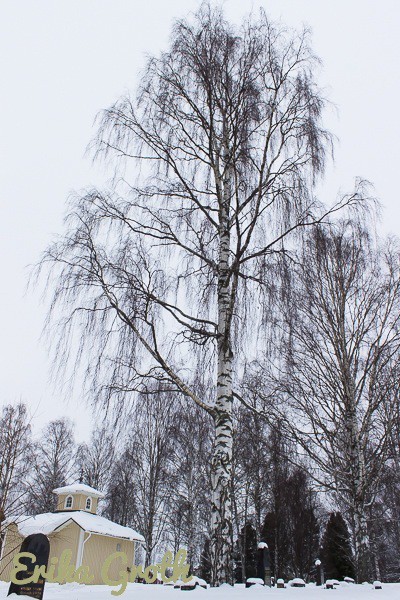 Björken är en av flera björkar på kyrkogården.
The birch is one of many birches in the cemetery.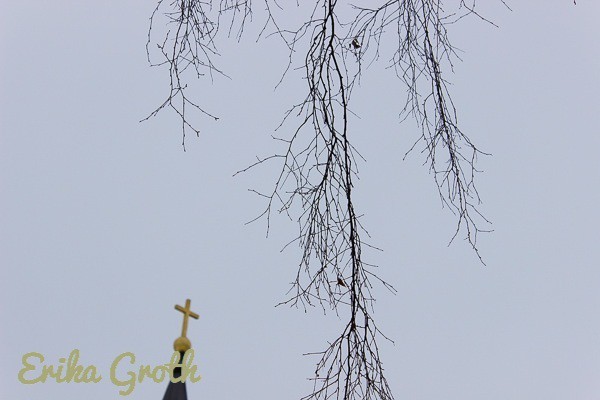 Björken står granne med kyrkan i Älvsbyn.
The birch is located right next to the church in Älvsbyn.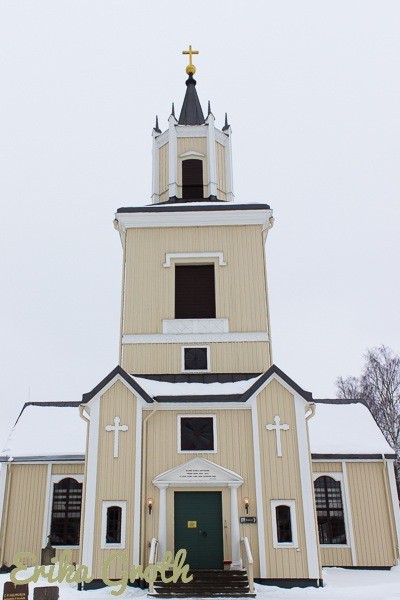 Själva kyrkan i Älvsbyn är en trevlig, liten, gul träkyrka. Här sjunger jag ibland med kören.
The church in Älvsbyn is a nice little yellow wooden church. Here I sometimes sing with the choir.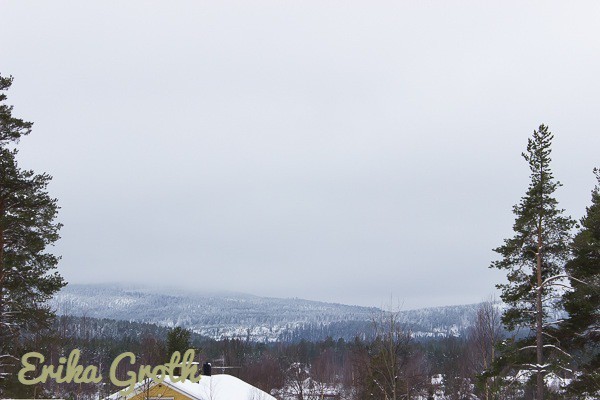 Det snöade inte när jag var ute och fotade björken, men när jag var på väg ner från kullen där kyrkan ligger kunde jag se sämre väder komma in över bergen.
It wasn't snowing when I was out photographing the birch, but as I walked down from the hill where the church is located I could see bad weather heading towards me over the mountains.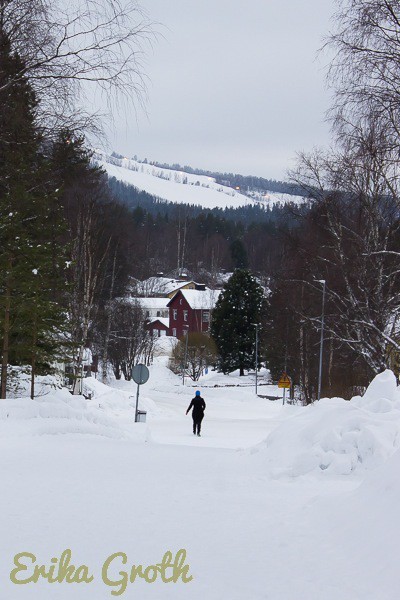 Raden med ljus i backen i bakgrunden är Kanisbacken.
The straight row of lights on the hill in the background is the Kanis ski slope.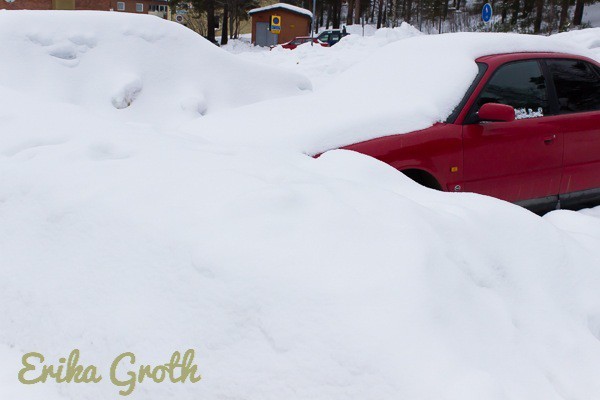 Lämnar man bilen ute för länge på vintern får man skotta fram den om man vill kunna åka någonstans. Notera att det är två bilar på bilden. Den röda bilen är bara delvis täckt av snö men bilen bredvid är helt övertäckt.
If you leave your car outside for too long during the winter you better bring a shovel if you want to use it. Note that there are two cars in the photo. The red one is only partly covered in snow but the car beside it is completely covered in snow.
När det är riktigt kallt är det bra att fälla upp vindrutetorkarna när man parkerar bilen för att de inte ska frysa fast. Men det har inte varit riktigt kallt på flera veckor nu.
When it's really cold it's good to lift the windscreen wipers from the glass when you park the car so they don't freeze to the windshield. But it hasn't been really cold for weeks now.

Ett vårtecken är att istapparna växer till från taken. Jag skulle uppskatta att en del av istapparna i Älvsbyn börjar närma sig en meter i längd. Husägarna är skyldig att ta bort istapparna men många av dem struntar i den lagen. Så snart är det väl någon som dödas av en fallande istapp igen.
A sign of spring is ice taps growing from the roofs. I would estimate that some of the ice taps in Älvsbyn are close to one meter in length by now. The house owners are required to remove the ice taps but many of them ignore that law. So I suppose that soon someone will once again die from a falling ice tap.
Fotona ovan är tagna 2016-03-06 i Älvsbyn.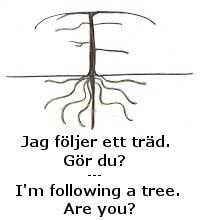 Kolla även in andra trädföljare på The Squirrelbasket (internationellt).