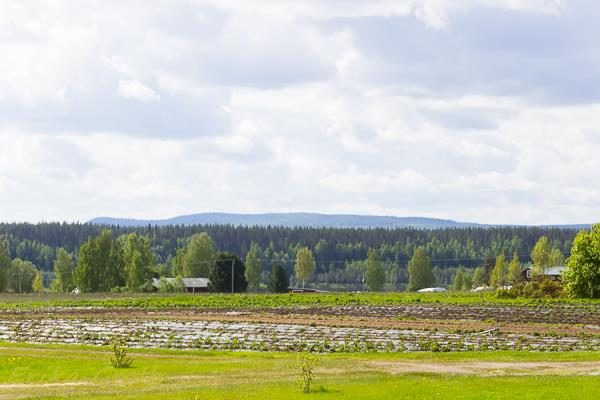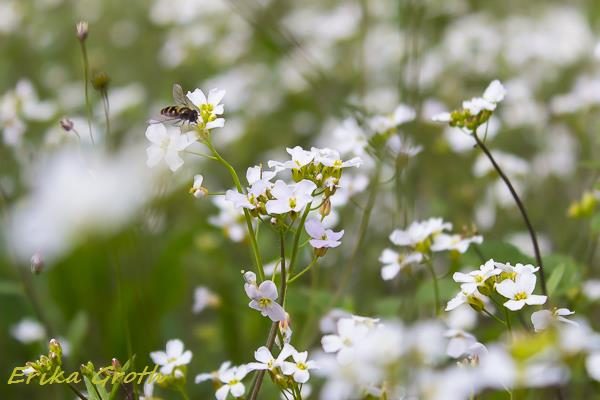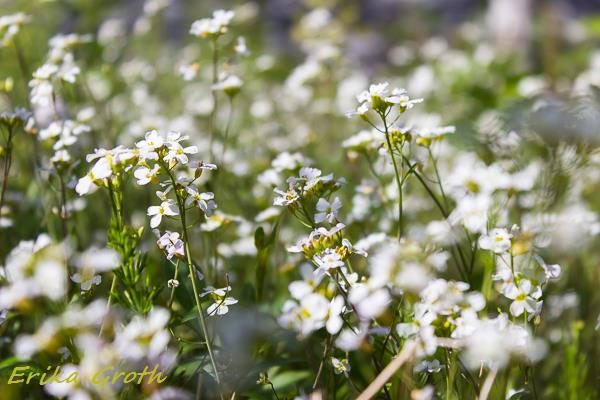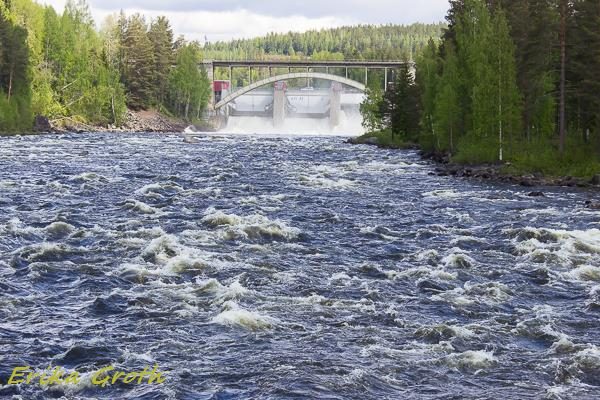 Sommaren har kommit till Sikfors och vattnet flödar åter fram i Piteälven. Det var en varm dag när jag tog med kameran för mitt månatliga besök hos asparna så jag förlängde promenaden med en omväg över kraftverksdammen för att njuta av det fina vädret. Men trots det fina sommarvädret är det här en ledsam tid för mig eftersom min pappa nyligen gått bort.
Summer has arrived at Sikfors village and the water is once again flowing in Pite river. It was a warm day when I brought my camera along for my monthly visit to the aspens so I extended the walk by taking a detour over the hydroelectric dam to enjoy the nice weather. But despite the nice summer weather this is a sad time for me since my father recently passed away.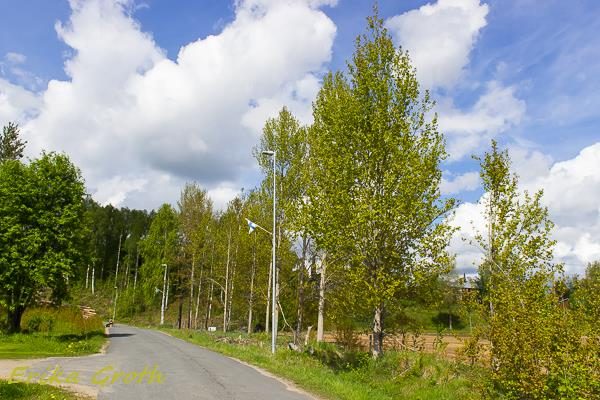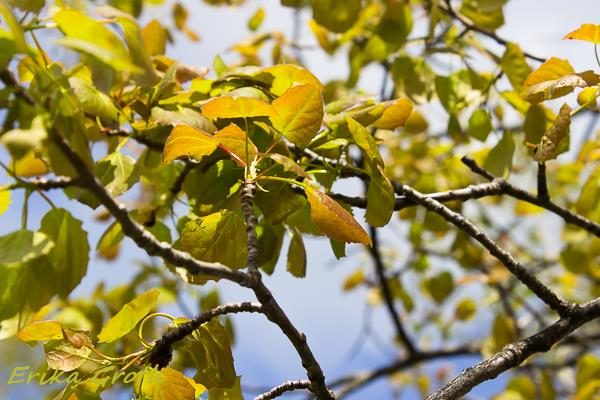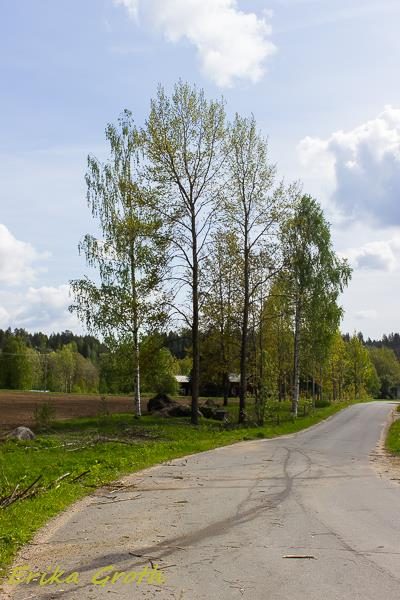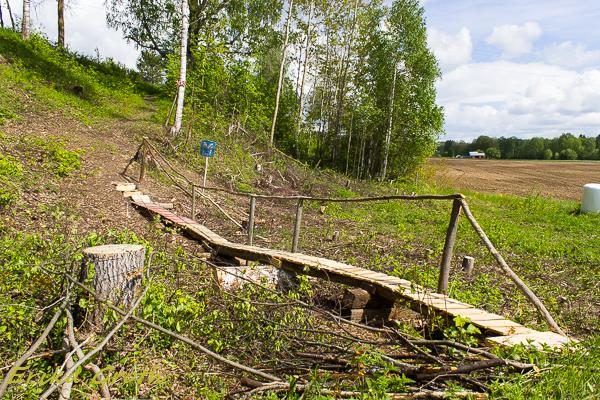 Asparna hade äntligen fått sina darrande asplöv, men de verkade inte må så bra. Löven var bleka och höstfärgade. Aspar på andra ställen i byn såg också rätt risiga ut. Vet inte riktigt varför.
Det hade dykt upp en liten nybyggd (ombyggd?) gångbro bredvid vägen nära asparna. Med en mötesskylt.
The aspens finally had their trembling aspen leaves, but they didn't seem to be feeling so good. The leaves were pale and had autumn colours. Other aspens in the village also seemed unhealthy. Not sure why.

A newly built (rebuilt?) small footbridge had appeared beside the road close to the aspens. With a meeting sign.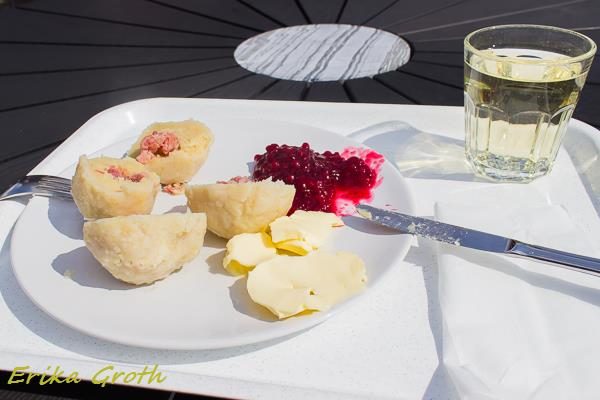 Avslutade denna lilla trädexkursion med att sitta ute i solen och äta palt till lunch på campingrestaurangen.
Palt är en traditionell lokal delikatess i Norrbotten och särskilt i Piteområdet. För de som inte vet vad palt är (har upptäckt att det finns sådana människor): palt är en sorts kokta degbollar gjorda av riven rå potatis, mjöl och salt med en fyllning av salt fläsk. Palt liknar sörländska kroppkakor men har mer smak och betydligt fastare konsistens. Blodpalt gjort på nöt- eller renblod är också populärt men jag föredrar den klassiska vita palten. Palt äts alltid med lingonsylt och smör. Just smakkombinationen sött och salt är väldigt typisk för svensk mat. Få andra skulle exempelvis komma på idén att salta godis! För stora delar av lokalbefolkningen i Piteåområdet är palt en helig maträtt – säg aldrig något negativt om palt när du i närheten av Piteå!
Finished this little tree excursion with an outdoor lunch sitting in the sunshine at the camping restaurant eating palt.
Palt is a traditional local delicacy in Norrbotten county and especially in the Piteå region. For those who don't know what palt is (I have discovered that such people exist): Palt is essentially boiled dumplings made from grated raw potatos, flour and salt with a filling consisting of salted pork. Palt is similar but not identical to kroppkakor, which is a common dish in southern Sweden. Blodpalt (blood palt) made with beef blood or reindeer blood is also popular but I prefer the classic white version. Palt is always eaten with lingonberry jam and butter. The sweet and salty combination of flavours is typically Swedish – that is why candy is often heavily salted in Sweden to the horror of many foreign tourists. Palt is a holy dish for most locals in the Piteå region – never say anything bad about palt if you ever happen to be around here!

Fotona är tagna den 5 juni 2019.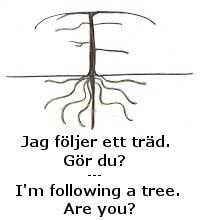 Kolla även in andra trädföljare på The Squirrelbasket (internationellt).