Nu är det ett nytt år och björken som jag följde under 2016 har bytts ut mot en rönn (Sorbus aucuparia). Jag valde ut 2017 års träd att följa redan förra månaden. Eftersom det är mitt i vintern har inte mycket hänt med rönnen sedan i december. Detta har hittills varit en mycket mild vinter med bara några enstaka dagar med temperaturer under -20°C men desto fler dagar med plusgrader och till och med regn. Trots det är marken fortfarande täckt av snö, även om träden till största delen inte är det.
Now it's a new year and the birch that I followed during 2016 had been replaced by a rowan (Sorbus aucuparia). I already chose which tree to follow during 2017 a month ago. Since it's the middle of winter the rowan looks the same as it did in December. This has so far been a very mild winter with only a few days with temperatures below -20°C but far more days with temperatures above freezing and even rain. Despite this the ground is still covered by snow, even though most trees are not.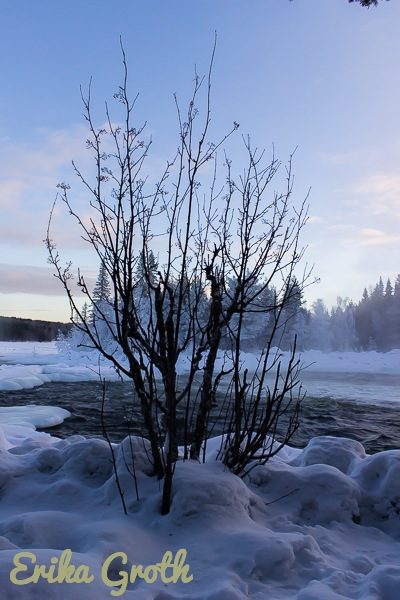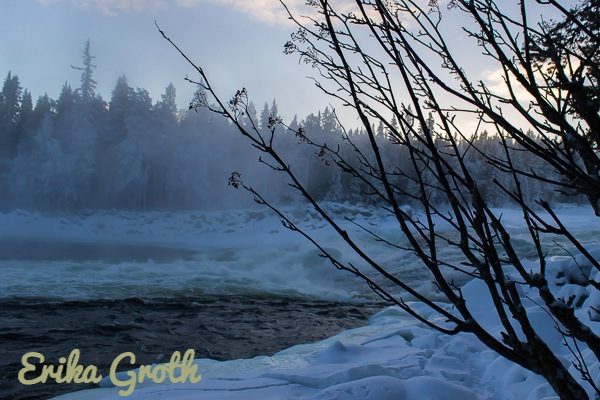 Det är visserligen vinter och därför relativt lite vatten i Storforsen, men forsen är ändå rätt imponerande. Jag filmade en liten snutt med mobilen för att försöka fånga det dånande ljudet från forsen. Det gick sådär. Testade också att ta några bilder på forsen med lång slutartid (1/4 sek).
Vi har några timmars dagsljus den här tiden på året, men solen orkar ännu inte tillräckligt högt upp för att synas över bergen vid Storforsen.
Jag är rätt besviken att jag ännu inte sett till några djur vid Storforsen. Det ska bland annat finnas utter som brukar synas till på isen på vintern.
It's winter and therefore not much water in Storforsen (The Grand Rapid), but the rapid is still rather impressive. I did a little movie using my mobile phone in order to try to capture the roaring sound of the rapid, but I'm not sure it worked that well. I also tried to take a few photos of the rapid with long exposure time (1/4 sec).
We have a few hours of daylight at this time of year, but the sun doesn't quite reach high enough on the sky to be visible above the mountains at Storforsen yet.
I'm quite disappointed that I still haven't seen any animals at Storforsen. There is for example supposed to be otters that come up on the ice at winter.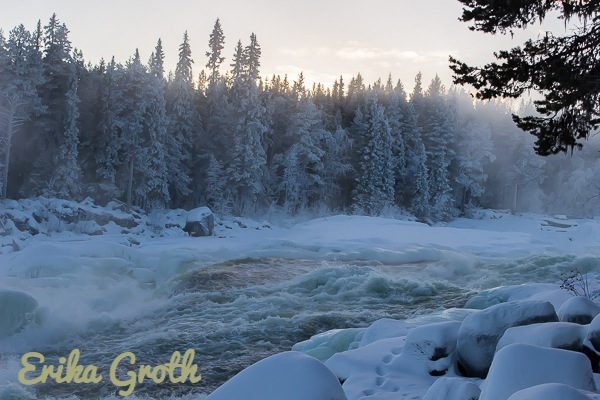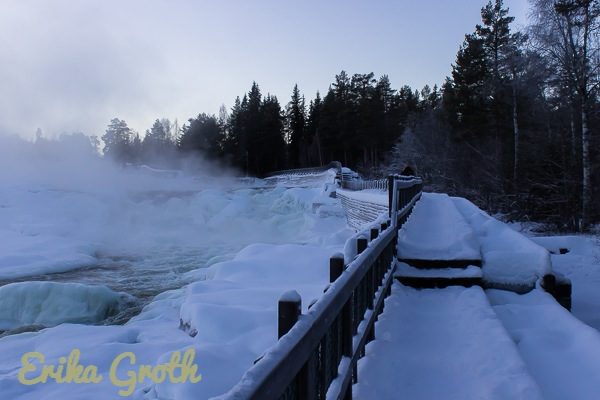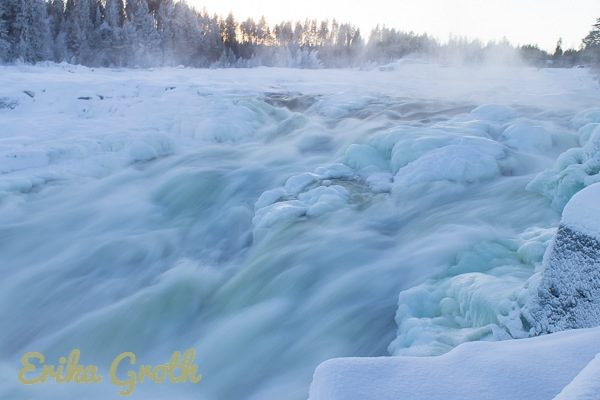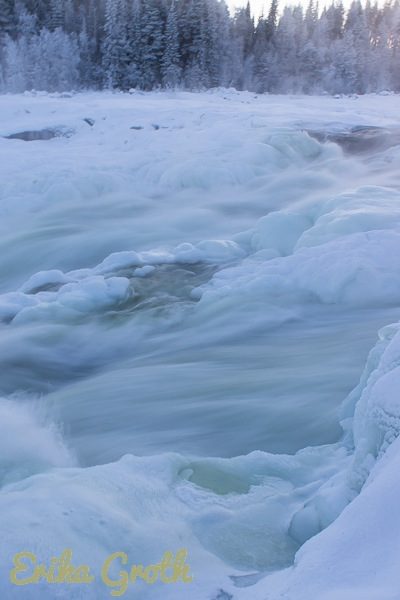 Fotona är tagna 2017-01-07 i Storforsen, Bredsel.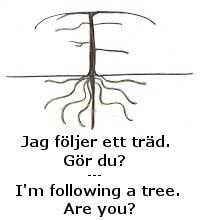 Kolla även in andra trädföljare på The Squirrelbasket (internationellt).